bonner

FORUM ADMINISTRATOR





Number of posts

: 112852


Age

: 34


Location

: Makati City, Philippines


Favourite Pageant

: Miss Universe
Bb Pilipinas


Favourite Miss

: Lalaine Bennett (Philippines Universe 1963 - From our Town Bayombong)
Rachel Smith(Miss USA 2007)
Angela Martini (Miss Albania Universe 2010)



Registration date :

2008-11-17






Miss Earth Panama organization held the official press presentation on 9th June 2021 where the delegates were presented in front of the media. The 2021 edition will be hosted soon as the winner will represent Panama at Miss Earth 2021. Miss Earth Panama 2020 Anayansi de Gracia Will crown her successor at the end of the event finale.

Anayansi de Gracia was also present at the press presentation along with the president, image director, executive director of Miss Earth Panama organization. So, without further ado, here are the delegates competing for Miss Earth Panama 2021 –

Sarai Cervera Miss Earth Chiriquí 2021
Catherine Marciaga Miss Earth Coclé 2021
Jillyan Chue Miss Earth Colón 2021
Alexandra Arroyo Miss Earth Darién 2021
Nathaly De la Flor Miss Earth Herrera 2021
Rosiedith Batista Miss Earth Los Santos 2021
Rubi´ Villarreal Miss Earth Panamá Centro 2021
Jessybel Babikian Miss Earth Panamá Este 2021
Hilary Ríos Miss Earth Panamá Norte 2021
Liney Mena Miss Earth Panamá Oeste 2021
Justine De Frias Miss Earth Veraguas 2021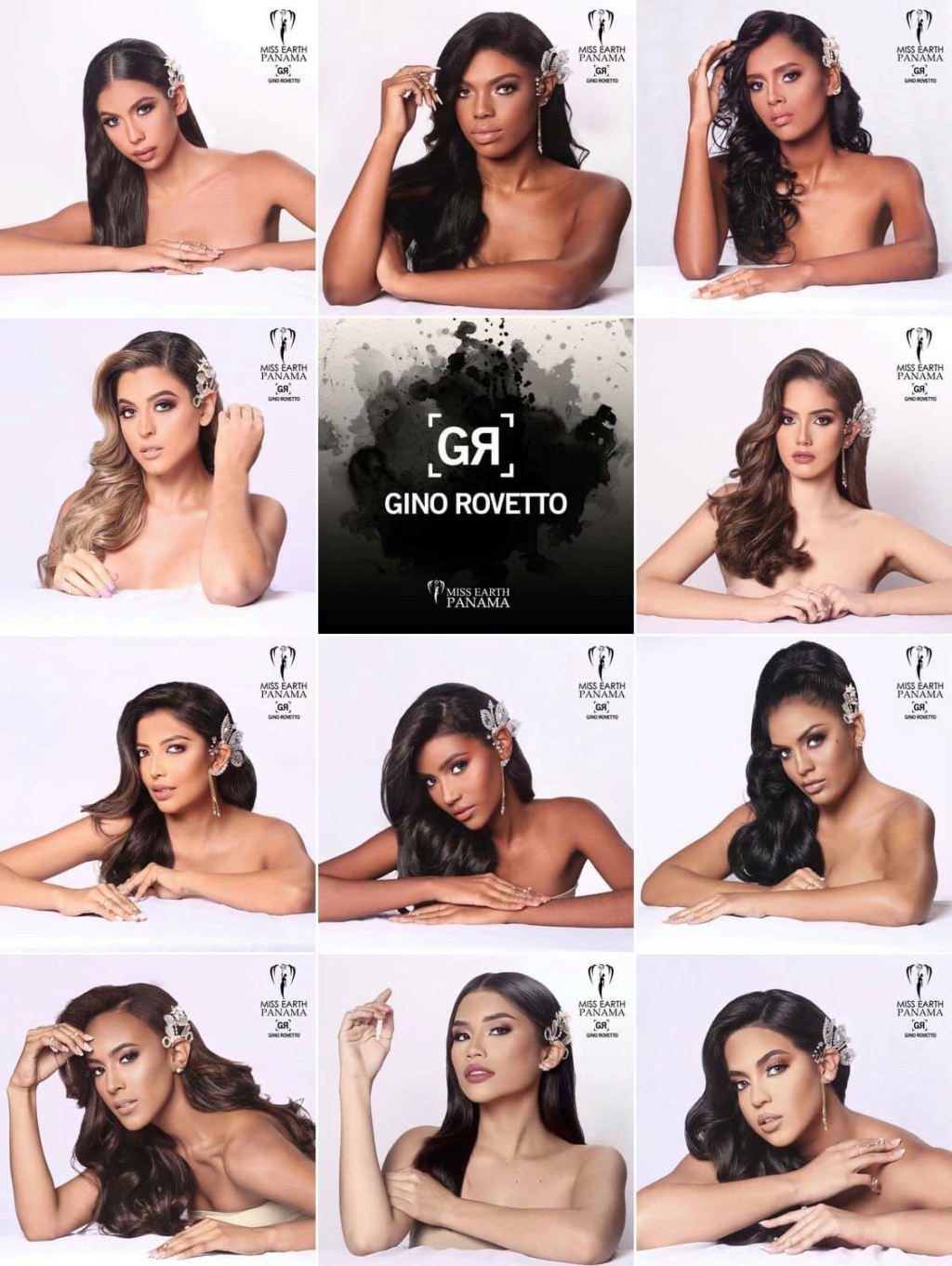 bonner

FORUM ADMINISTRATOR





Number of posts

: 112852


Age

: 34


Location

: Makati City, Philippines


Favourite Pageant

: Miss Universe
Bb Pilipinas


Favourite Miss

: Lalaine Bennett (Philippines Universe 1963 - From our Town Bayombong)
Rachel Smith(Miss USA 2007)
Angela Martini (Miss Albania Universe 2010)



Registration date :

2008-11-17







bonner

FORUM ADMINISTRATOR





Number of posts

: 112852


Age

: 34


Location

: Makati City, Philippines


Favourite Pageant

: Miss Universe
Bb Pilipinas


Favourite Miss

: Lalaine Bennett (Philippines Universe 1963 - From our Town Bayombong)
Rachel Smith(Miss USA 2007)
Angela Martini (Miss Albania Universe 2010)



Registration date :

2008-11-17







Farah Vavaihan

PAGEANT REPORTER





Number of posts

: 14314


Location

: Laguna, Philippines


Favourite Pageant

: Miss International Queen


Favourite Miss

: Kevin Balot


Registration date :

2016-01-31







Farah Vavaihan

PAGEANT REPORTER





Number of posts

: 14314


Location

: Laguna, Philippines


Favourite Pageant

: Miss International Queen


Favourite Miss

: Kevin Balot


Registration date :

2016-01-31







Farah Vavaihan

PAGEANT REPORTER





Number of posts

: 14314


Location

: Laguna, Philippines


Favourite Pageant

: Miss International Queen


Favourite Miss

: Kevin Balot


Registration date :

2016-01-31







Farah Vavaihan

PAGEANT REPORTER





Number of posts

: 14314


Location

: Laguna, Philippines


Favourite Pageant

: Miss International Queen


Favourite Miss

: Kevin Balot


Registration date :

2016-01-31






Visit of the candidates of Miss Earth Panama 2021 at Hogar San Jose Malambo - an NGO who provided comprehensive care to children that are been violated by their rights. This visit is within the framework of the celebration of International Children's Day 🧒
"We are the ones who fall asleep with a story.
Those of us who think that the sky fits in a cloud.
Those of us who know that the best pieces of freedom are chosen to make birds.
Those of us who know how to sell smiles or swallow crying.
We are the hope. So they say. We are those of the eternal pirouettes, those of the nonsensical words, those of the innocent jokes. We are the little clowns, who laugh because life tickles us, We are children. Give us a world of peace and love!"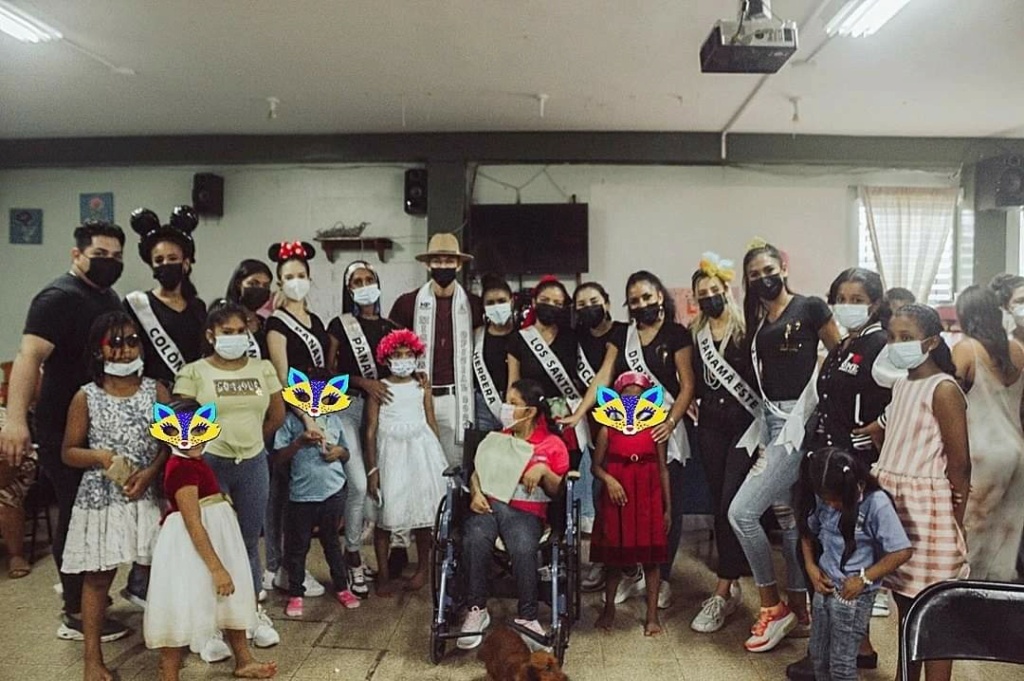 bonner

FORUM ADMINISTRATOR





Number of posts

: 112852


Age

: 34


Location

: Makati City, Philippines


Favourite Pageant

: Miss Universe
Bb Pilipinas


Favourite Miss

: Lalaine Bennett (Philippines Universe 1963 - From our Town Bayombong)
Rachel Smith(Miss USA 2007)
Angela Martini (Miss Albania Universe 2010)



Registration date :

2008-11-17







Farah Vavaihan

PAGEANT REPORTER





Number of posts

: 14314


Location

: Laguna, Philippines


Favourite Pageant

: Miss International Queen


Favourite Miss

: Kevin Balot


Registration date :

2016-01-31







Farah Vavaihan

PAGEANT REPORTER





Number of posts

: 14314


Location

: Laguna, Philippines


Favourite Pageant

: Miss International Queen


Favourite Miss

: Kevin Balot


Registration date :

2016-01-31






---
Permissions in this forum:
You
cannot
reply to topics in this forum