Last edited by bonner on Sun Aug 28, 2022 4:19 am; edited 1 time in total

bonner

FORUM ADMINISTRATOR





Number of posts

: 110501


Age

: 33


Location

: Makati City, Philippines


Favourite Pageant

: Miss Universe
Bb Pilipinas


Favourite Miss

: Lalaine Bennett (Philippines Universe 1963 - From our Town Bayombong)
Rachel Smith(Miss USA 2007)
Angela Martini (Miss Albania Universe 2010)



Registration date :

2008-11-17






Congratulations to all the 39 Finalists of Miss World Malaysia 2021! We have overwhelming entries this year and finally, we have shortlisted these outstanding talented young women based on attributes of compassion, empathy, elegance and grace.

The Miss World Malaysia Beauty With A Purpose mission empowers ladies to make a difference in our society and thus have attracted the most exceptional individuals to step up and take up this incredible challenge to be Miss World Malaysia 2021. That is probably why doctors, lawyers, performing artistes, influencers, beauty queens and entrepreneurs are joining us in our journey to create positive impact in our local and global communities.

Miss World Malaysia events are going virtual for the first time, but the immersive experience will be a unique one. Come watch us LIVE at an all new interactive online TV platform www.hyperlive.tv, get up close and personal with your favourite beauty queens, watch them prepare behind the scenes, participate in their challenges and we welcome you to vote via the platform's virtual gifting feature.

Get your tickets now! Register at www.hyperlive.tv, purchase hypers and order your tickets. To prevent multiple logins and fraud, each registered user will be allowed to buy only 1 ticket per event. If you wish to purchase more tickets for your family members and friends, please contact us at admin@fantasticgolden.com.

To understand how you can vote with your hypers, please follow hyperlive.tv on FB or IG closely.
Thank you for your support. Enjoy the show!

CONGRATULATIONS once again to all the deserving young ladies! One will be crowned Miss World Malaysia 2021!
Who will be representing Malaysia in the prestigious Miss World 2021 Final held in Puerto Rico this December?

Join us LIVE to find out!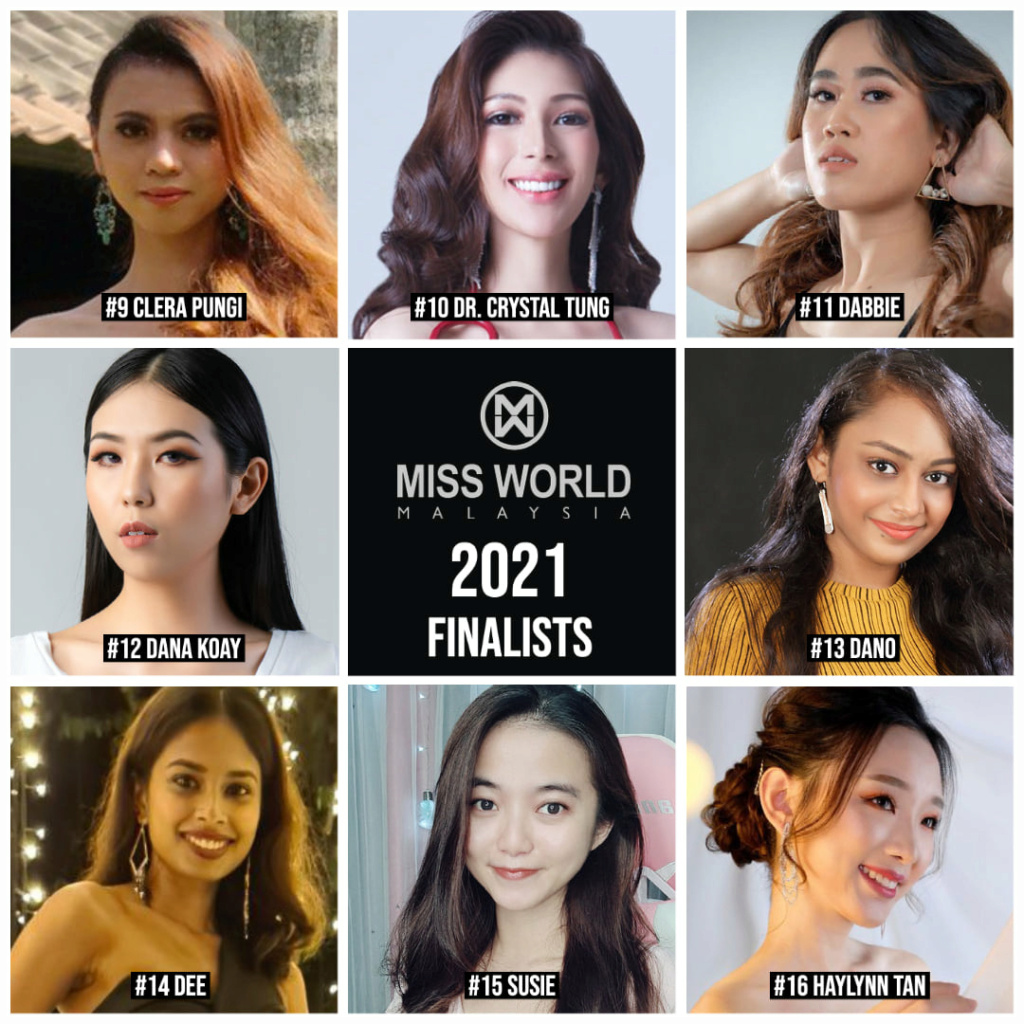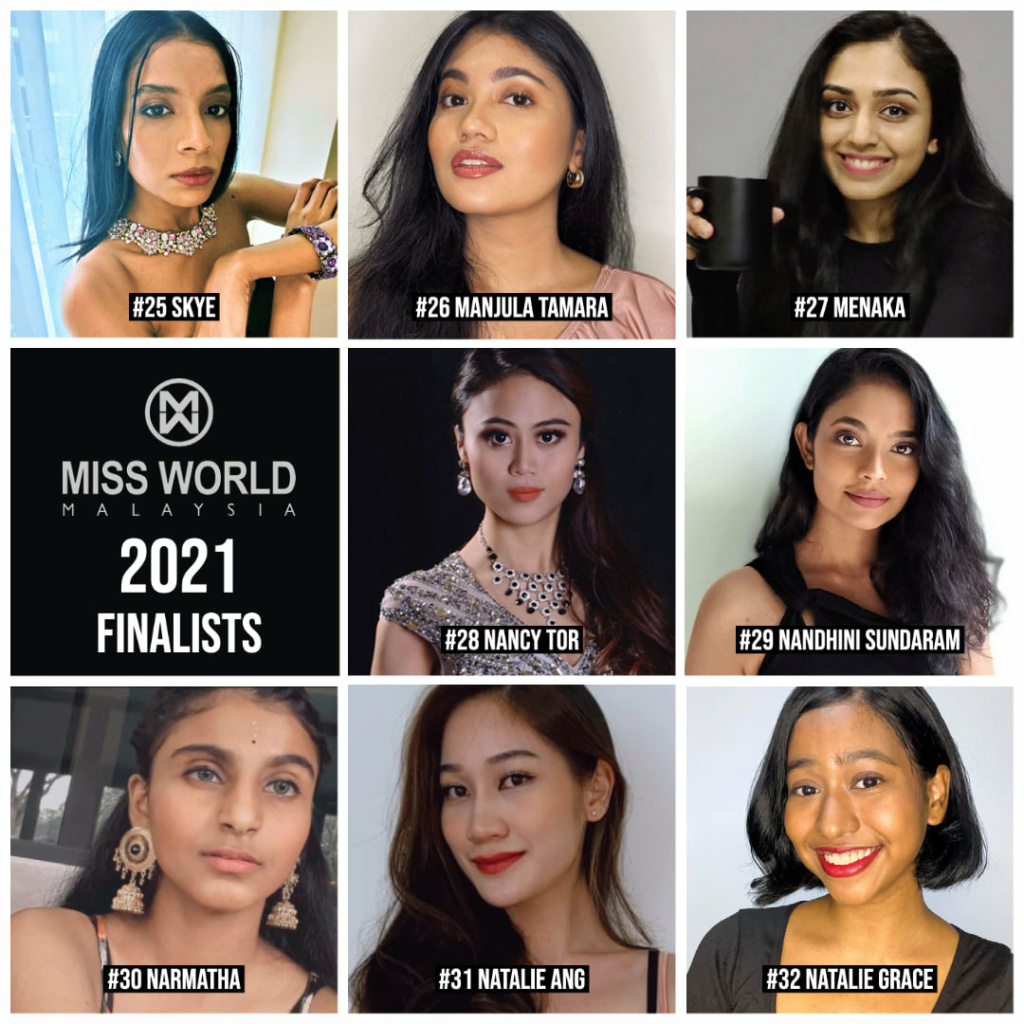 bonner

FORUM ADMINISTRATOR





Number of posts

: 110501


Age

: 33


Location

: Makati City, Philippines


Favourite Pageant

: Miss Universe
Bb Pilipinas


Favourite Miss

: Lalaine Bennett (Philippines Universe 1963 - From our Town Bayombong)
Rachel Smith(Miss USA 2007)
Angela Martini (Miss Albania Universe 2010)



Registration date :

2008-11-17







bonner

FORUM ADMINISTRATOR





Number of posts

: 110501


Age

: 33


Location

: Makati City, Philippines


Favourite Pageant

: Miss Universe
Bb Pilipinas


Favourite Miss

: Lalaine Bennett (Philippines Universe 1963 - From our Town Bayombong)
Rachel Smith(Miss USA 2007)
Angela Martini (Miss Albania Universe 2010)



Registration date :

2008-11-17







bonner

FORUM ADMINISTRATOR





Number of posts

: 110501


Age

: 33


Location

: Makati City, Philippines


Favourite Pageant

: Miss Universe
Bb Pilipinas


Favourite Miss

: Lalaine Bennett (Philippines Universe 1963 - From our Town Bayombong)
Rachel Smith(Miss USA 2007)
Angela Martini (Miss Albania Universe 2010)



Registration date :

2008-11-17







bonner

FORUM ADMINISTRATOR





Number of posts

: 110501


Age

: 33


Location

: Makati City, Philippines


Favourite Pageant

: Miss Universe
Bb Pilipinas


Favourite Miss

: Lalaine Bennett (Philippines Universe 1963 - From our Town Bayombong)
Rachel Smith(Miss USA 2007)
Angela Martini (Miss Albania Universe 2010)



Registration date :

2008-11-17






Similar topics
---
Permissions in this forum:
You
cannot
reply to topics in this forum