Last edited by bonner on Tue Sep 19, 2023 1:50 am; edited 1 time in total

bonner

FORUM ADMINISTRATOR





Number of posts

: 110341


Age

: 33


Location

: Makati City, Philippines


Favourite Pageant

: Miss Universe
Bb Pilipinas


Favourite Miss

: Lalaine Bennett (Philippines Universe 1963 - From our Town Bayombong)
Rachel Smith(Miss USA 2007)
Angela Martini (Miss Albania Universe 2010)



Registration date :

2008-11-17






TWENTY CANDIDATES COMPETES IN THE INAUGURAL MISS AURA PHILIPPINES PAGEANT
Miss Aura Philippines Organization (MAPo) is proud to present the twenty official candidates of our inaugural national pageant.

The Twenty Official Candidates:
1. Heavenly Lawingan
2. Ma. Trisha Medrana
3. Arabelle Dela Cruz
4. Mariah Nilo
5. Hermione Monterde
6. Sheikha Calapatia
7. Katrina Mae Sese
8. Mary Regina Elise Raymundo
9. Maurae Cacafranca
10. Mary Joy Dacoron
11. Vera Dickinson
12. Joycee Lavida
13. Nicole Nash Andrea Vergara
14. Althea Mae Uy
15. Christine Jane Framil
16. Danica Elys Serrano
17. Micca Rosal
18. Elisha Laurel
19. Regine Dimaano
20. Alyanna Gamboa

bonner

FORUM ADMINISTRATOR





Number of posts

: 110341


Age

: 33


Location

: Makati City, Philippines


Favourite Pageant

: Miss Universe
Bb Pilipinas


Favourite Miss

: Lalaine Bennett (Philippines Universe 1963 - From our Town Bayombong)
Rachel Smith(Miss USA 2007)
Angela Martini (Miss Albania Universe 2010)



Registration date :

2008-11-17







bonner

FORUM ADMINISTRATOR





Number of posts

: 110341


Age

: 33


Location

: Makati City, Philippines


Favourite Pageant

: Miss Universe
Bb Pilipinas


Favourite Miss

: Lalaine Bennett (Philippines Universe 1963 - From our Town Bayombong)
Rachel Smith(Miss USA 2007)
Angela Martini (Miss Albania Universe 2010)



Registration date :

2008-11-17







bonner

FORUM ADMINISTRATOR





Number of posts

: 110341


Age

: 33


Location

: Makati City, Philippines


Favourite Pageant

: Miss Universe
Bb Pilipinas


Favourite Miss

: Lalaine Bennett (Philippines Universe 1963 - From our Town Bayombong)
Rachel Smith(Miss USA 2007)
Angela Martini (Miss Albania Universe 2010)



Registration date :

2008-11-17







bonner

FORUM ADMINISTRATOR





Number of posts

: 110341


Age

: 33


Location

: Makati City, Philippines


Favourite Pageant

: Miss Universe
Bb Pilipinas


Favourite Miss

: Lalaine Bennett (Philippines Universe 1963 - From our Town Bayombong)
Rachel Smith(Miss USA 2007)
Angela Martini (Miss Albania Universe 2010)



Registration date :

2008-11-17







bonner

FORUM ADMINISTRATOR





Number of posts

: 110341


Age

: 33


Location

: Makati City, Philippines


Favourite Pageant

: Miss Universe
Bb Pilipinas


Favourite Miss

: Lalaine Bennett (Philippines Universe 1963 - From our Town Bayombong)
Rachel Smith(Miss USA 2007)
Angela Martini (Miss Albania Universe 2010)



Registration date :

2008-11-17






MISS AURA PHILIPPINES 2022 CORONATION SET ON JUNE 25
The inaugural Miss Aura Philippines is set to crown their new queen at The St. Francis Shangri-La Place this coming June 25, 2022.

bonner

FORUM ADMINISTRATOR





Number of posts

: 110341


Age

: 33


Location

: Makati City, Philippines


Favourite Pageant

: Miss Universe
Bb Pilipinas


Favourite Miss

: Lalaine Bennett (Philippines Universe 1963 - From our Town Bayombong)
Rachel Smith(Miss USA 2007)
Angela Martini (Miss Albania Universe 2010)



Registration date :

2008-11-17






MICCA ROSAL of Batangas is Miss Aura Philippines 2022

Text and Photos by Celso De Guzman Caparas, The STAR Blogger

Mandaluyong City, Philippines - From a field of nineteen aspirants, the winners of the maiden MISS AURA PHILIPPINES search were proclaimed and crowned on Saturday, June 25.

• MISS AURA PHILIPPINES 2022 - Micca Rosal, no. 17

Micca earned the right to represent our country in the (17th) Miss Aura 2022 in Antalya,Turkey this September.

She will aim to duplicate Alexandra Faith Garcia's victory in 2021.

Micca received 100,000 Pesos cash prize, sponsors' gifts, among others.

COURT of HONOR :

• 1st Runner-Up : Heavenly Lawingan, no. 1

• 2nd Runner-Up : Vera Dickinson, no.11

SPECIAL and CORPORATE AWARDS :

• Heavenly Lawingan, no. 1 : Miss MX3, Miss Royal Prince, Most Picture Perfect (Photogenic), Miss Silka and Miss Eurotel

• Joycee Lavida, no. 12 : Miss Friendship

• Vera Dickinson, no. 11 : Miss Aura Fitness (Best in Swimwear) and Miss Wisdom

• Micca Rosal, no. 17 : Best Tourism Video and Miss Royale

• Christine Jane Framil, no. 15 : Best in Filipiniana

• Nicole Nash Andrea Vergara, no. 13 - Katwalk Doll Ambassadress and Best in Long Gown

Among the judges were beauty queen/entrepreneur Michelle Vitug Encarnacion and Missosology CEO Pawee Ventura.

The fast-paced event held at the Grand Ballroom of St. Francis Shangri-la Place was directed by Andrew Duma-ap with Francis Calubaquib and Jojo Mangalino in the production team.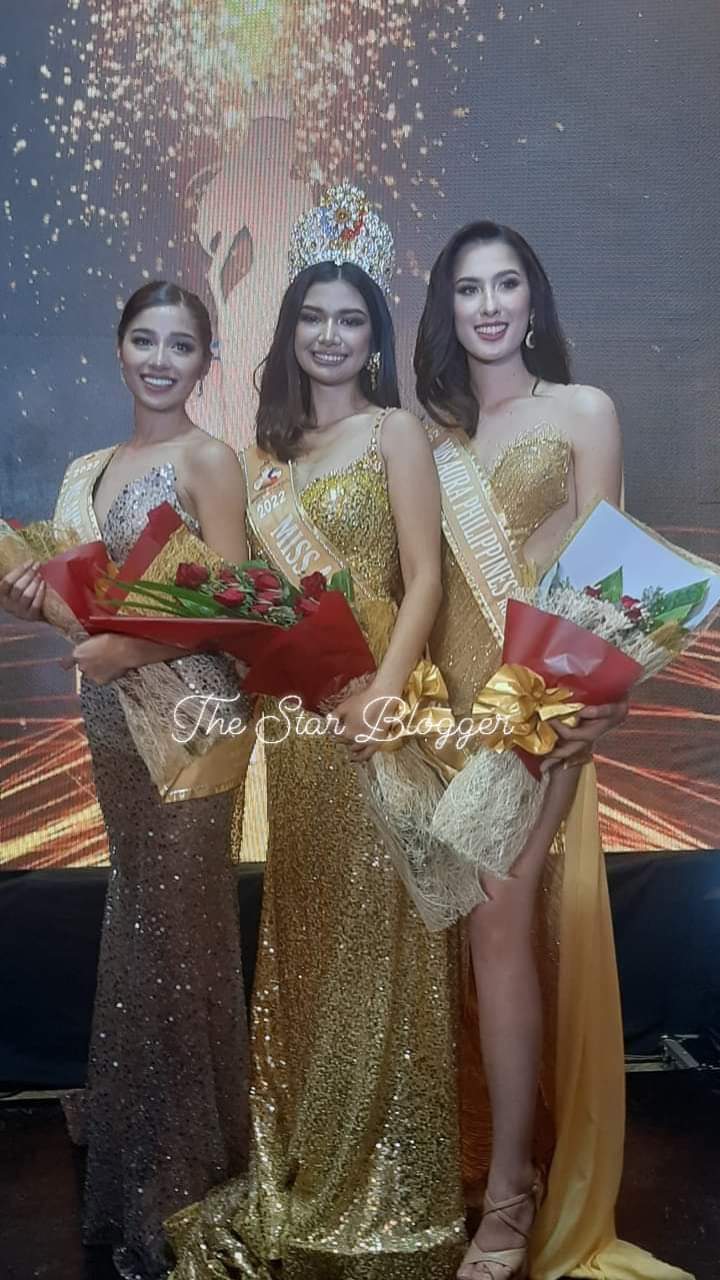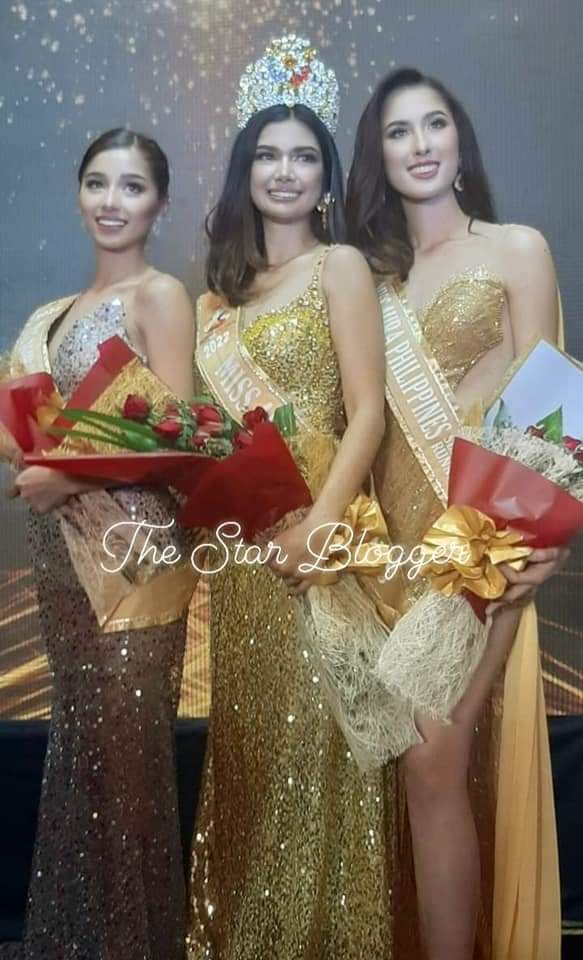 bonner

FORUM ADMINISTRATOR





Number of posts

: 110341


Age

: 33


Location

: Makati City, Philippines


Favourite Pageant

: Miss Universe
Bb Pilipinas


Favourite Miss

: Lalaine Bennett (Philippines Universe 1963 - From our Town Bayombong)
Rachel Smith(Miss USA 2007)
Angela Martini (Miss Albania Universe 2010)



Registration date :

2008-11-17






---
Permissions in this forum:
You
cannot
reply to topics in this forum