ROAD TO MISS FRANCE 2024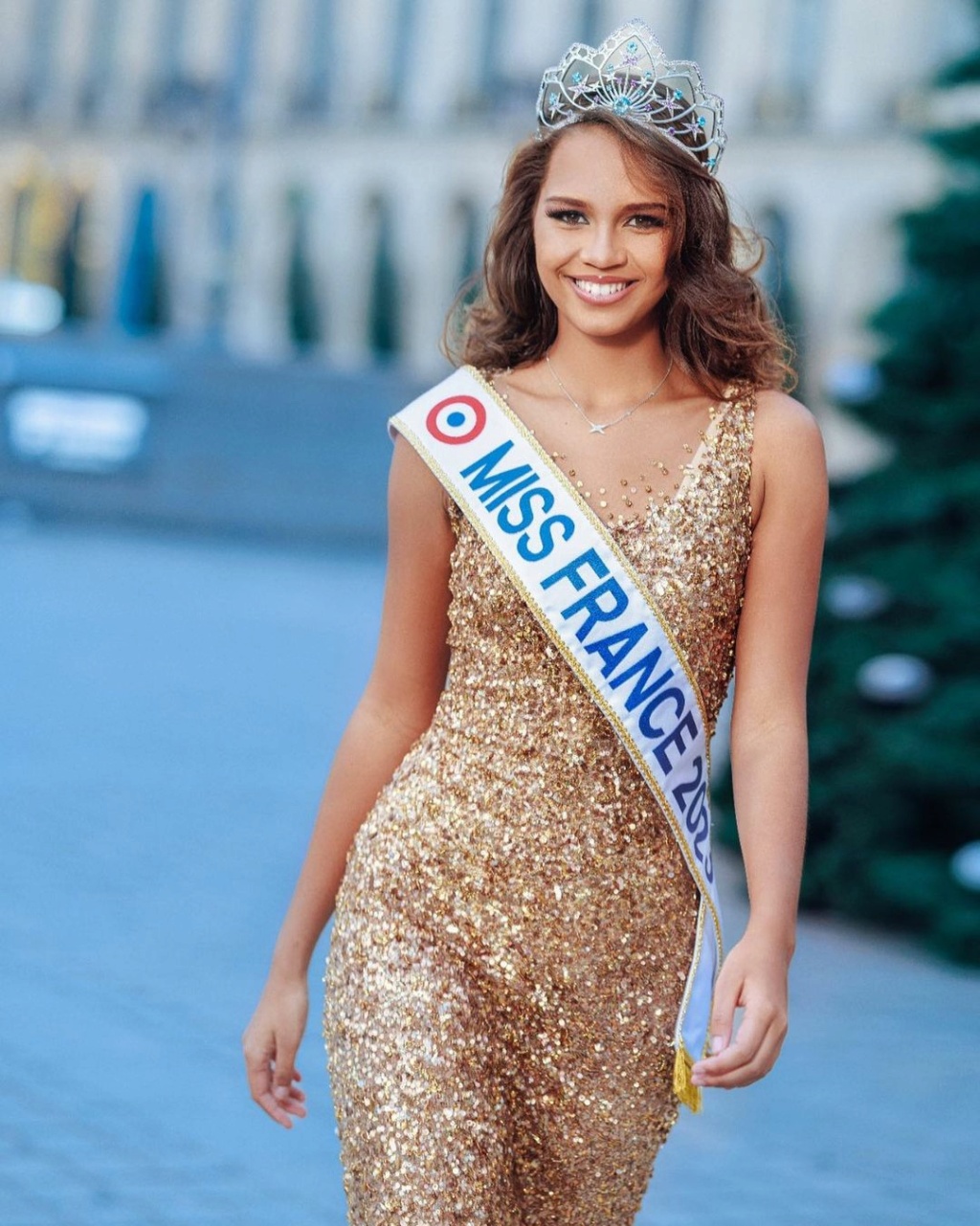 Miss France 2024 will be the 94th edition of the Miss France pageant. The competition will be held on 16 December 2023 at the Zénith de Dijon in Dijon. Indira Ampiot of Guadeloupe will crown her successor at the end of the event.

The 2024 edition will mark the first time Sylvie Tellier has not served as a co-presenter of the show since joining the production for Miss France 2009, following her departure from Miss France at the conclusion of Miss France 2023.


bonner

FORUM ADMINISTRATOR





Number of posts

: 110358


Age

: 33


Location

: Makati City, Philippines


Favourite Pageant

: Miss Universe
Bb Pilipinas


Favourite Miss

: Lalaine Bennett (Philippines Universe 1963 - From our Town Bayombong)
Rachel Smith(Miss USA 2007)
Angela Martini (Miss Albania Universe 2010)



Registration date :

2008-11-17







bonner

FORUM ADMINISTRATOR





Number of posts

: 110358


Age

: 33


Location

: Makati City, Philippines


Favourite Pageant

: Miss Universe
Bb Pilipinas


Favourite Miss

: Lalaine Bennett (Philippines Universe 1963 - From our Town Bayombong)
Rachel Smith(Miss USA 2007)
Angela Martini (Miss Albania Universe 2010)



Registration date :

2008-11-17







bonner

FORUM ADMINISTRATOR





Number of posts

: 110358


Age

: 33


Location

: Makati City, Philippines


Favourite Pageant

: Miss Universe
Bb Pilipinas


Favourite Miss

: Lalaine Bennett (Philippines Universe 1963 - From our Town Bayombong)
Rachel Smith(Miss USA 2007)
Angela Martini (Miss Albania Universe 2010)



Registration date :

2008-11-17







bonner

FORUM ADMINISTRATOR





Number of posts

: 110358


Age

: 33


Location

: Makati City, Philippines


Favourite Pageant

: Miss Universe
Bb Pilipinas


Favourite Miss

: Lalaine Bennett (Philippines Universe 1963 - From our Town Bayombong)
Rachel Smith(Miss USA 2007)
Angela Martini (Miss Albania Universe 2010)



Registration date :

2008-11-17







bonner

FORUM ADMINISTRATOR





Number of posts

: 110358


Age

: 33


Location

: Makati City, Philippines


Favourite Pageant

: Miss Universe
Bb Pilipinas


Favourite Miss

: Lalaine Bennett (Philippines Universe 1963 - From our Town Bayombong)
Rachel Smith(Miss USA 2007)
Angela Martini (Miss Albania Universe 2010)



Registration date :

2008-11-17







bonner

FORUM ADMINISTRATOR





Number of posts

: 110358


Age

: 33


Location

: Makati City, Philippines


Favourite Pageant

: Miss Universe
Bb Pilipinas


Favourite Miss

: Lalaine Bennett (Philippines Universe 1963 - From our Town Bayombong)
Rachel Smith(Miss USA 2007)
Angela Martini (Miss Albania Universe 2010)



Registration date :

2008-11-17







bonner

FORUM ADMINISTRATOR





Number of posts

: 110358


Age

: 33


Location

: Makati City, Philippines


Favourite Pageant

: Miss Universe
Bb Pilipinas


Favourite Miss

: Lalaine Bennett (Philippines Universe 1963 - From our Town Bayombong)
Rachel Smith(Miss USA 2007)
Angela Martini (Miss Albania Universe 2010)



Registration date :

2008-11-17







darkvindak

PREDICTIONIST





Number of posts

: 2582


Location

: la


Favourite Pageant

: Miss World


Favourite Miss

: Oxana Fedorova


Registration date :

2010-09-09






---
Permissions in this forum:
You
cannot
reply to topics in this forum