Didana Acivakuk

PRIME MINISTER





Number of posts

: 2893


Location

: Sarajevo


Favourite Pageant

: NONE


Favourite Miss

: NONE


Registration date :

2010-09-09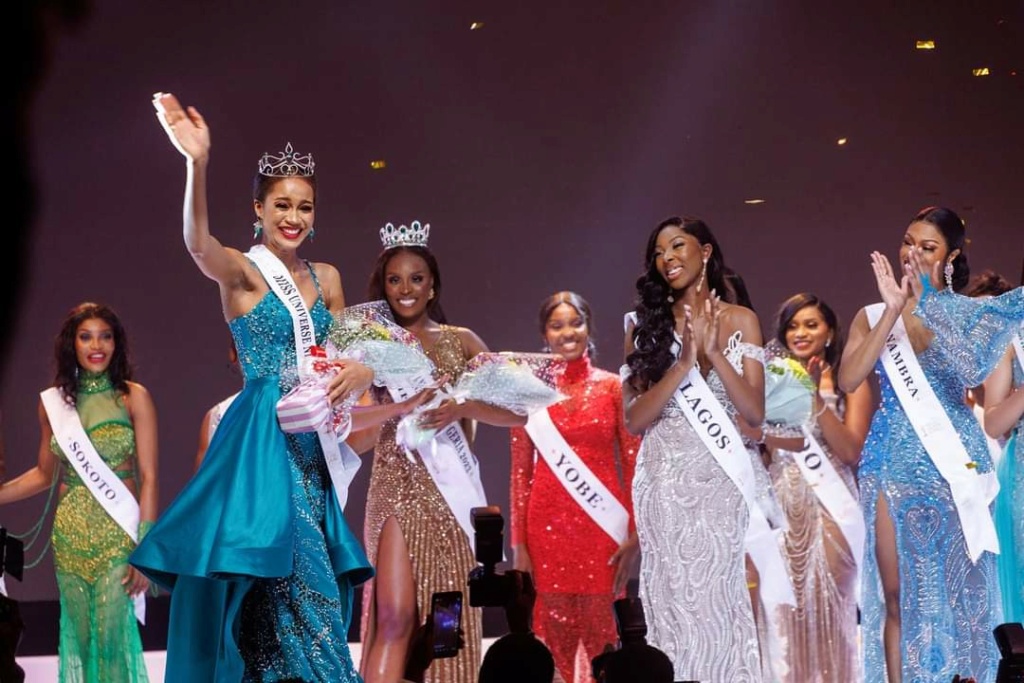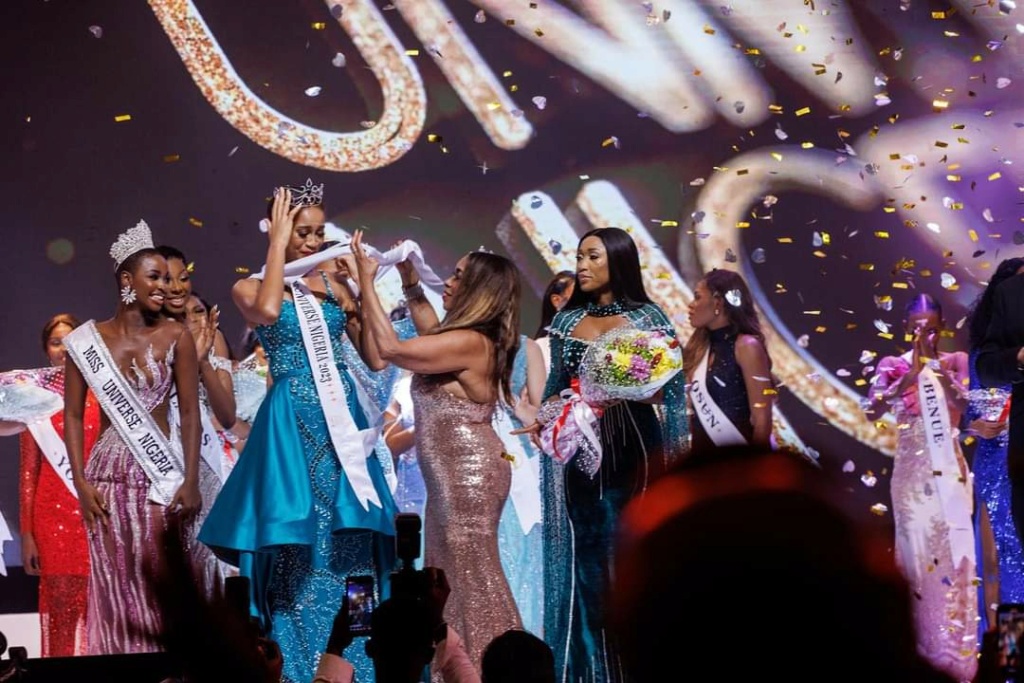 Ugochi Mitchel Ihezue representing Imo is the new Miss Universe Nigeria 2023! The finale was held at Eko Convention Center, Lagos last September 10th. She edged out 36 other candidates who participated in the competition.

This 26-year old stunner obtained her Master of Business Administration from the prestigious Lagos Business School.

She will be the representative of her country at the 72nd Miss Universe in El Salvador.




bonner

FORUM ADMINISTRATOR





Number of posts

: 112852


Age

: 34


Location

: Makati City, Philippines


Favourite Pageant

: Miss Universe
Bb Pilipinas


Favourite Miss

: Lalaine Bennett (Philippines Universe 1963 - From our Town Bayombong)
Rachel Smith(Miss USA 2007)
Angela Martini (Miss Albania Universe 2010)



Registration date :

2008-11-17







bonner

FORUM ADMINISTRATOR





Number of posts

: 112852


Age

: 34


Location

: Makati City, Philippines


Favourite Pageant

: Miss Universe
Bb Pilipinas


Favourite Miss

: Lalaine Bennett (Philippines Universe 1963 - From our Town Bayombong)
Rachel Smith(Miss USA 2007)
Angela Martini (Miss Albania Universe 2010)



Registration date :

2008-11-17







bonner

FORUM ADMINISTRATOR





Number of posts

: 112852


Age

: 34


Location

: Makati City, Philippines


Favourite Pageant

: Miss Universe
Bb Pilipinas


Favourite Miss

: Lalaine Bennett (Philippines Universe 1963 - From our Town Bayombong)
Rachel Smith(Miss USA 2007)
Angela Martini (Miss Albania Universe 2010)



Registration date :

2008-11-17







bonner

FORUM ADMINISTRATOR





Number of posts

: 112852


Age

: 34


Location

: Makati City, Philippines


Favourite Pageant

: Miss Universe
Bb Pilipinas


Favourite Miss

: Lalaine Bennett (Philippines Universe 1963 - From our Town Bayombong)
Rachel Smith(Miss USA 2007)
Angela Martini (Miss Albania Universe 2010)



Registration date :

2008-11-17







Wojtek

FORUM ADMINISTRATOR





Number of posts

: 29500


Age

: 32


Location

: Poland


Favourite Pageant

: None


Favourite Miss

: Aneta Kreglicka, Alyssa Campanella


Registration date :

2010-06-24







bonner

FORUM ADMINISTRATOR





Number of posts

: 112852


Age

: 34


Location

: Makati City, Philippines


Favourite Pageant

: Miss Universe
Bb Pilipinas


Favourite Miss

: Lalaine Bennett (Philippines Universe 1963 - From our Town Bayombong)
Rachel Smith(Miss USA 2007)
Angela Martini (Miss Albania Universe 2010)



Registration date :

2008-11-17







bonner

FORUM ADMINISTRATOR





Number of posts

: 112852


Age

: 34


Location

: Makati City, Philippines


Favourite Pageant

: Miss Universe
Bb Pilipinas


Favourite Miss

: Lalaine Bennett (Philippines Universe 1963 - From our Town Bayombong)
Rachel Smith(Miss USA 2007)
Angela Martini (Miss Albania Universe 2010)



Registration date :

2008-11-17







bonner

FORUM ADMINISTRATOR





Number of posts

: 112852


Age

: 34


Location

: Makati City, Philippines


Favourite Pageant

: Miss Universe
Bb Pilipinas


Favourite Miss

: Lalaine Bennett (Philippines Universe 1963 - From our Town Bayombong)
Rachel Smith(Miss USA 2007)
Angela Martini (Miss Albania Universe 2010)



Registration date :

2008-11-17






---
Permissions in this forum:
You
cannot
reply to topics in this forum