Page 2 of 2 •
1, 2
_________________

bonner

FORUM ADMINISTRATOR





Number of posts

: 74260


Age

: 30


Location

: Makati City, Philippines


Favourite Pageant

: Miss Universe
Bb Pilipinas


Favourite Miss

: Lalaine Bennett (Philippines Universe 1963 - From our Town Bayombong)
Rachel Smith(Miss USA 2007)
Angela Martini (Miss Albania Universe 2010)



Registration date :

2008-11-17






_________________

bonner

FORUM ADMINISTRATOR





Number of posts

: 74260


Age

: 30


Location

: Makati City, Philippines


Favourite Pageant

: Miss Universe
Bb Pilipinas


Favourite Miss

: Lalaine Bennett (Philippines Universe 1963 - From our Town Bayombong)
Rachel Smith(Miss USA 2007)
Angela Martini (Miss Albania Universe 2010)



Registration date :

2008-11-17






_________________

bonner

FORUM ADMINISTRATOR





Number of posts

: 74260


Age

: 30


Location

: Makati City, Philippines


Favourite Pageant

: Miss Universe
Bb Pilipinas


Favourite Miss

: Lalaine Bennett (Philippines Universe 1963 - From our Town Bayombong)
Rachel Smith(Miss USA 2007)
Angela Martini (Miss Albania Universe 2010)



Registration date :

2008-11-17






_________________

bonner

FORUM ADMINISTRATOR





Number of posts

: 74260


Age

: 30


Location

: Makati City, Philippines


Favourite Pageant

: Miss Universe
Bb Pilipinas


Favourite Miss

: Lalaine Bennett (Philippines Universe 1963 - From our Town Bayombong)
Rachel Smith(Miss USA 2007)
Angela Martini (Miss Albania Universe 2010)



Registration date :

2008-11-17







bonner

FORUM ADMINISTRATOR





Number of posts

: 74260


Age

: 30


Location

: Makati City, Philippines


Favourite Pageant

: Miss Universe
Bb Pilipinas


Favourite Miss

: Lalaine Bennett (Philippines Universe 1963 - From our Town Bayombong)
Rachel Smith(Miss USA 2007)
Angela Martini (Miss Albania Universe 2010)



Registration date :

2008-11-17







bonner

FORUM ADMINISTRATOR





Number of posts

: 74260


Age

: 30


Location

: Makati City, Philippines


Favourite Pageant

: Miss Universe
Bb Pilipinas


Favourite Miss

: Lalaine Bennett (Philippines Universe 1963 - From our Town Bayombong)
Rachel Smith(Miss USA 2007)
Angela Martini (Miss Albania Universe 2010)



Registration date :

2008-11-17







bonner

FORUM ADMINISTRATOR





Number of posts

: 74260


Age

: 30


Location

: Makati City, Philippines


Favourite Pageant

: Miss Universe
Bb Pilipinas


Favourite Miss

: Lalaine Bennett (Philippines Universe 1963 - From our Town Bayombong)
Rachel Smith(Miss USA 2007)
Angela Martini (Miss Albania Universe 2010)



Registration date :

2008-11-17







bonner

FORUM ADMINISTRATOR





Number of posts

: 74260


Age

: 30


Location

: Makati City, Philippines


Favourite Pageant

: Miss Universe
Bb Pilipinas


Favourite Miss

: Lalaine Bennett (Philippines Universe 1963 - From our Town Bayombong)
Rachel Smith(Miss USA 2007)
Angela Martini (Miss Albania Universe 2010)



Registration date :

2008-11-17







bonner

FORUM ADMINISTRATOR





Number of posts

: 74260


Age

: 30


Location

: Makati City, Philippines


Favourite Pageant

: Miss Universe
Bb Pilipinas


Favourite Miss

: Lalaine Bennett (Philippines Universe 1963 - From our Town Bayombong)
Rachel Smith(Miss USA 2007)
Angela Martini (Miss Albania Universe 2010)



Registration date :

2008-11-17







bonner

FORUM ADMINISTRATOR





Number of posts

: 74260


Age

: 30


Location

: Makati City, Philippines


Favourite Pageant

: Miss Universe
Bb Pilipinas


Favourite Miss

: Lalaine Bennett (Philippines Universe 1963 - From our Town Bayombong)
Rachel Smith(Miss USA 2007)
Angela Martini (Miss Albania Universe 2010)



Registration date :

2008-11-17






Official Results

Ceska Miss 2019 hosted its coronation night on 25th August 2019 where twelve delegates competed for four national crowns and the opportunity to represent in Miss Universe 2019 and Miss Earth 2019. At the end of the coronation night, Barbora Hodacová was crowned Ceska Miss 2019 aka Miss Universe Czech Republic 2019 and will now represent Czech Republic in Miss Universe 2019.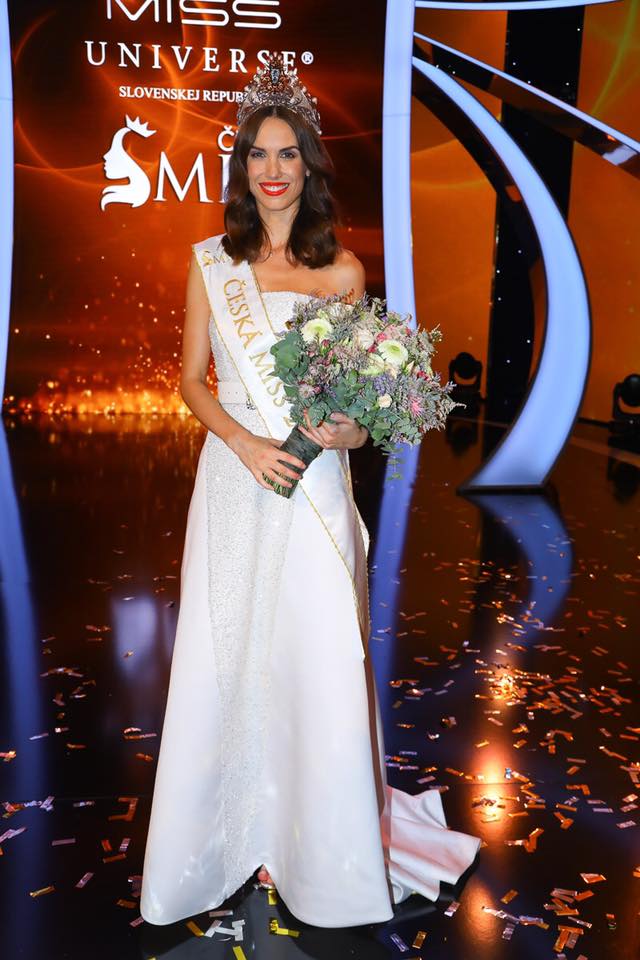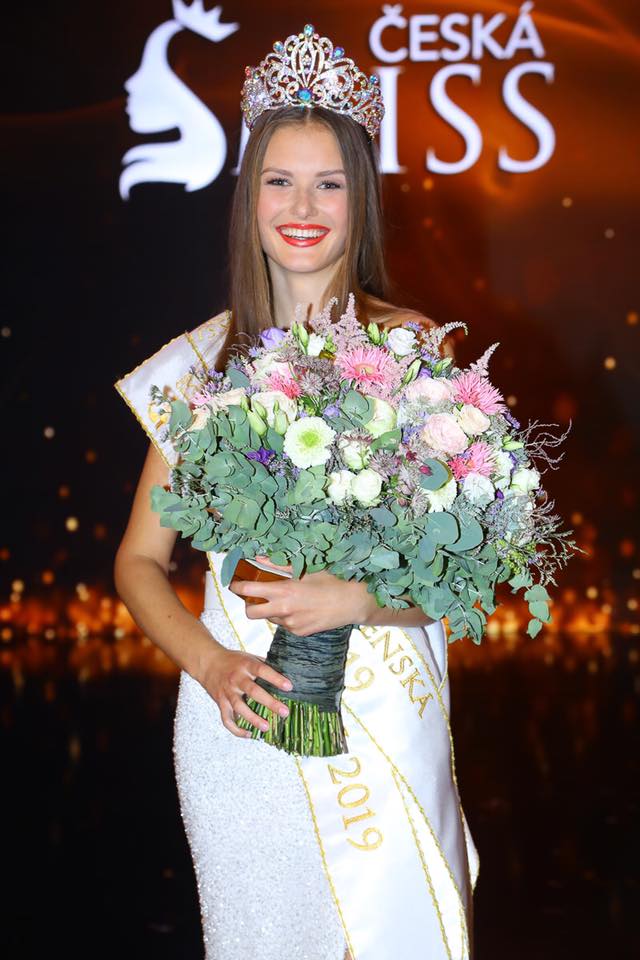 Babora succeeds and was crowned by Miss Universe Czech Republic 2018 Lea Šteflícková. The gorgeous beauty queen was born and raised in the statutory city of Teplice in the region of Ústí nad Labem. She works as a fashion model and is also a law student. The stunning beauty performed with excellence and grace at the national contest proving her worth in the competition.

Along with her, three other titles were awarded at the competition; Laura Longauerová was crowned Miss Universe Slovak Republic 2019 while Ceská Miss Earth 2019 was awarded to Klára Vavrušková and Stanislava Lucková was crowned Miss Earth Slovak Republic 2019. Karolína Kokešová, contestant no 12 was chosen as Czech Miss Internet 2019.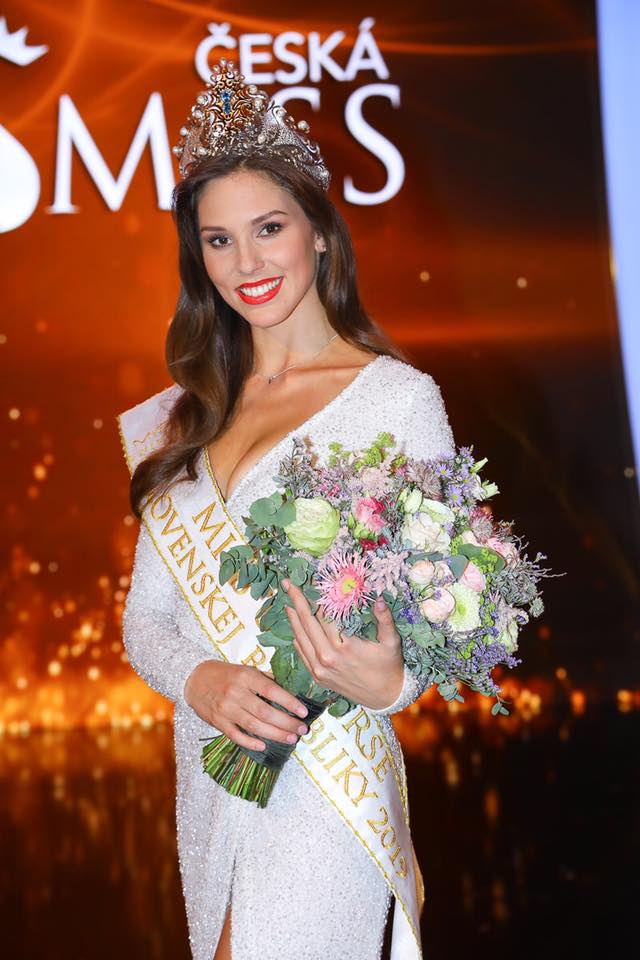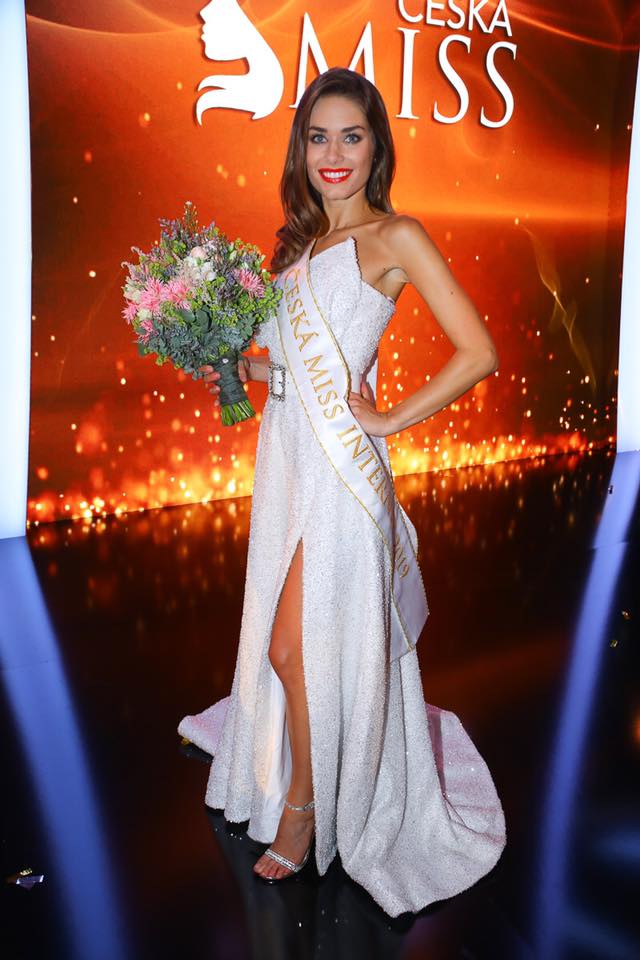 Twelve contestants who competed for the national titles were Stanislava Lucková, Karin Krizova, Ema Mickova, Tereza Bagarová, Valéria Melounová, Barbora Hodacova, Laura Longauer, Martina Antošová, Viviane Kerstin Terschawetz, Klára Vavrušková, Natália Hoštáková and Karolína Kokešová.

Last year, Lea Šteflícková represented Czech Republic in Miss Universe 2018 but unfortunately could not win any placement in the Top. The country is yet to win its first ever Miss Universe crown.

_________________

bonner

FORUM ADMINISTRATOR





Number of posts

: 74260


Age

: 30


Location

: Makati City, Philippines


Favourite Pageant

: Miss Universe
Bb Pilipinas


Favourite Miss

: Lalaine Bennett (Philippines Universe 1963 - From our Town Bayombong)
Rachel Smith(Miss USA 2007)
Angela Martini (Miss Albania Universe 2010)



Registration date :

2008-11-17






Page 2 of 2 •
1, 2
---
Permissions in this forum:
You
cannot
reply to topics in this forum