Sammul Doan

PRIME MINISTER





Number of posts

: 1127


Location

: Vietnam


Favourite Pageant

: Miss Universe


Favourite Miss

: Dayana Mendoza


Registration date :

2012-06-17







Didana Acivakuk

PRIME MINISTER





Number of posts

: 2893


Location

: Sarajevo


Favourite Pageant

: NONE


Favourite Miss

: NONE


Registration date :

2010-09-09






Toni-Ann Singh to represent Jamaica at 69th Miss World Final in London

Toni-Ann Singh, 23, from Morant, Saint Thomas was crowned Miss World Jamaica 2019 in a grand coronation spectacular at the Jamaica Pegasus hotel in Kingston on Saturday 21 September.

Crowned by her predecessor Kadijah Robinson, who was also crowned Miss World Caribbean 2018, Singh said: "This is all feels rather surreal. I feel like I want to fall into my mum's arms, but aside from that, I feel humbled to be able to represent my country in this way. It's an honour and I don't take that lightly at all. My family being here tonight was very important and their support motivated me to do my utmost best. When Dad came on stage to hug me, he accidentally knocked the crown off, but that's just dad!"

The psychology and women studies graduate from the Florida state university has taken a year off before enrolling in medical school to study to become a doctor.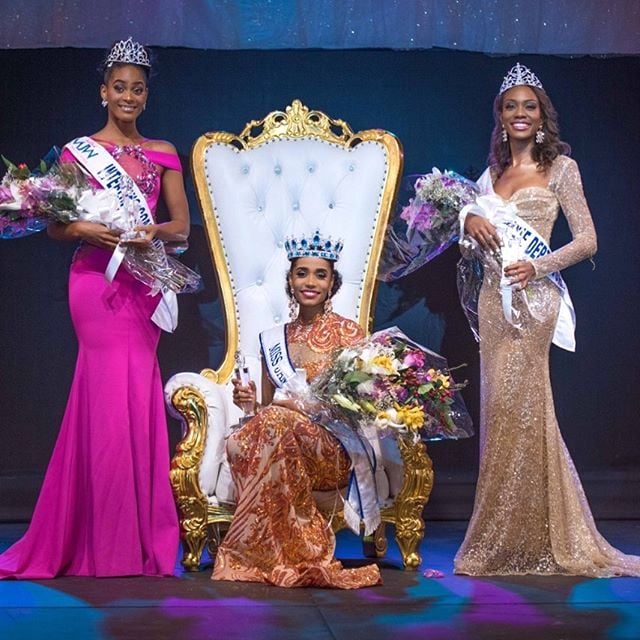 bonner

FORUM ADMINISTRATOR





Number of posts

: 110358


Age

: 33


Location

: Makati City, Philippines


Favourite Pageant

: Miss Universe
Bb Pilipinas


Favourite Miss

: Lalaine Bennett (Philippines Universe 1963 - From our Town Bayombong)
Rachel Smith(Miss USA 2007)
Angela Martini (Miss Albania Universe 2010)



Registration date :

2008-11-17







bonner

FORUM ADMINISTRATOR





Number of posts

: 110358


Age

: 33


Location

: Makati City, Philippines


Favourite Pageant

: Miss Universe
Bb Pilipinas


Favourite Miss

: Lalaine Bennett (Philippines Universe 1963 - From our Town Bayombong)
Rachel Smith(Miss USA 2007)
Angela Martini (Miss Albania Universe 2010)



Registration date :

2008-11-17







bonner

FORUM ADMINISTRATOR





Number of posts

: 110358


Age

: 33


Location

: Makati City, Philippines


Favourite Pageant

: Miss Universe
Bb Pilipinas


Favourite Miss

: Lalaine Bennett (Philippines Universe 1963 - From our Town Bayombong)
Rachel Smith(Miss USA 2007)
Angela Martini (Miss Albania Universe 2010)



Registration date :

2008-11-17







bonner

FORUM ADMINISTRATOR





Number of posts

: 110358


Age

: 33


Location

: Makati City, Philippines


Favourite Pageant

: Miss Universe
Bb Pilipinas


Favourite Miss

: Lalaine Bennett (Philippines Universe 1963 - From our Town Bayombong)
Rachel Smith(Miss USA 2007)
Angela Martini (Miss Albania Universe 2010)



Registration date :

2008-11-17







bonner

FORUM ADMINISTRATOR





Number of posts

: 110358


Age

: 33


Location

: Makati City, Philippines


Favourite Pageant

: Miss Universe
Bb Pilipinas


Favourite Miss

: Lalaine Bennett (Philippines Universe 1963 - From our Town Bayombong)
Rachel Smith(Miss USA 2007)
Angela Martini (Miss Albania Universe 2010)



Registration date :

2008-11-17






---
Permissions in this forum:
You
cannot
reply to topics in this forum