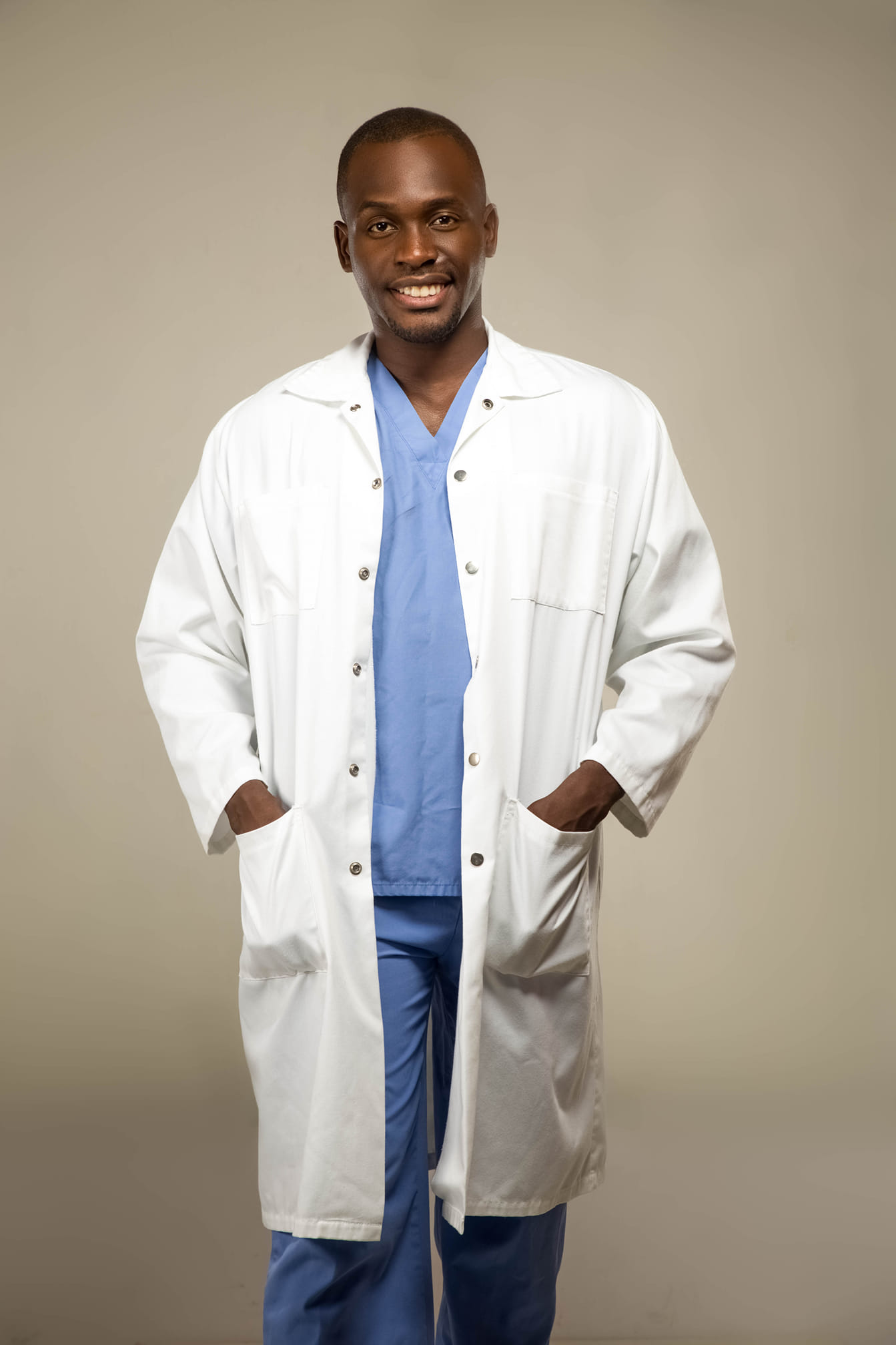 Reon Elder is a medical doctor by profession, currently working in the Department of Plastic Surgery. He is also a fitness enthusiast and a certified spin class instructor. He is a lover of arts and culture. This is evidenced in his involvement as a fashion model, apprentice tailor, actor and dancer.
.
At 27, Reon may be described as diverse, multi-dimensional and fun-loving. He believes there is beauty in authenticity and advocates for the value of hard work, lifelong learning and never giving up on your dreams.
.
The 180 cm tall part-time model hails from Matura a rural northeastern village on the island of Trinidad. As an adolescent, he rose before dawn every morning travelling cross country to Port of Spain, the nation's capital, to attend high school where he graduated as a national scholar. This tenacity, grit, perseverance and discipline is what he applies to all his endeavors.
.
High school was the crucible that forged many of his passions and interests today. His interest in fashion and modeling was due to his involvement in a team of students who helped to revive the school's then defunct fashion show. This fashion show went on to raise much-needed funds to repair the school's locker room. This approach of using arts in advocacy then prompted his later foray into acting and hosting. In 2019 he hosted an educational web series on Hinduism and guest appeared in another "web short" aimed at raising breast cancer awareness.
.
In the short term, he intends to travel the world, working with international designers and brands. However, his long-term dream is to start his own line. This dream is already in motion as he is currently a tailor's apprentice. This apprenticeship has produced pieces he used for his ManHunt photoshoot and pieces that he intends to take with him to the competition in Manilla and beyond.
.
Reon's personality is often described as infectious! It reflects the warmth, energy and beauty of the Caribbean. This personality, the diversity of passions and the tenacity, grit and perseverance are all the things that will serve him in the best of stead as he pursues the 20th edition Manhunt international title.
_________________

bonner

FORUM ADMINISTRATOR





Number of posts

: 73357


Age

: 30


Location

: Makati City, Philippines


Favourite Pageant

: Miss Universe
Bb Pilipinas


Favourite Miss

: Lalaine Bennett (Philippines Universe 1963 - From our Town Bayombong)
Rachel Smith(Miss USA 2007)
Angela Martini (Miss Albania Universe 2010)



Registration date :

2008-11-17






_________________

bonner

FORUM ADMINISTRATOR





Number of posts

: 73357


Age

: 30


Location

: Makati City, Philippines


Favourite Pageant

: Miss Universe
Bb Pilipinas


Favourite Miss

: Lalaine Bennett (Philippines Universe 1963 - From our Town Bayombong)
Rachel Smith(Miss USA 2007)
Angela Martini (Miss Albania Universe 2010)



Registration date :

2008-11-17







bonner

FORUM ADMINISTRATOR





Number of posts

: 73357


Age

: 30


Location

: Makati City, Philippines


Favourite Pageant

: Miss Universe
Bb Pilipinas


Favourite Miss

: Lalaine Bennett (Philippines Universe 1963 - From our Town Bayombong)
Rachel Smith(Miss USA 2007)
Angela Martini (Miss Albania Universe 2010)



Registration date :

2008-11-17







bonner

FORUM ADMINISTRATOR





Number of posts

: 73357


Age

: 30


Location

: Makati City, Philippines


Favourite Pageant

: Miss Universe
Bb Pilipinas


Favourite Miss

: Lalaine Bennett (Philippines Universe 1963 - From our Town Bayombong)
Rachel Smith(Miss USA 2007)
Angela Martini (Miss Albania Universe 2010)



Registration date :

2008-11-17






---
Permissions in this forum:
You
cannot
reply to topics in this forum