bonner

FORUM ADMINISTRATOR





Number of posts

: 112609


Age

: 34


Location

: Makati City, Philippines


Favourite Pageant

: Miss Universe
Bb Pilipinas


Favourite Miss

: Lalaine Bennett (Philippines Universe 1963 - From our Town Bayombong)
Rachel Smith(Miss USA 2007)
Angela Martini (Miss Albania Universe 2010)



Registration date :

2008-11-17







bonner

FORUM ADMINISTRATOR





Number of posts

: 112609


Age

: 34


Location

: Makati City, Philippines


Favourite Pageant

: Miss Universe
Bb Pilipinas


Favourite Miss

: Lalaine Bennett (Philippines Universe 1963 - From our Town Bayombong)
Rachel Smith(Miss USA 2007)
Angela Martini (Miss Albania Universe 2010)



Registration date :

2008-11-17







bonner

FORUM ADMINISTRATOR





Number of posts

: 112609


Age

: 34


Location

: Makati City, Philippines


Favourite Pageant

: Miss Universe
Bb Pilipinas


Favourite Miss

: Lalaine Bennett (Philippines Universe 1963 - From our Town Bayombong)
Rachel Smith(Miss USA 2007)
Angela Martini (Miss Albania Universe 2010)



Registration date :

2008-11-17







bonner

FORUM ADMINISTRATOR





Number of posts

: 112609


Age

: 34


Location

: Makati City, Philippines


Favourite Pageant

: Miss Universe
Bb Pilipinas


Favourite Miss

: Lalaine Bennett (Philippines Universe 1963 - From our Town Bayombong)
Rachel Smith(Miss USA 2007)
Angela Martini (Miss Albania Universe 2010)



Registration date :

2008-11-17







bonner

FORUM ADMINISTRATOR





Number of posts

: 112609


Age

: 34


Location

: Makati City, Philippines


Favourite Pageant

: Miss Universe
Bb Pilipinas


Favourite Miss

: Lalaine Bennett (Philippines Universe 1963 - From our Town Bayombong)
Rachel Smith(Miss USA 2007)
Angela Martini (Miss Albania Universe 2010)



Registration date :

2008-11-17







bonner

FORUM ADMINISTRATOR





Number of posts

: 112609


Age

: 34


Location

: Makati City, Philippines


Favourite Pageant

: Miss Universe
Bb Pilipinas


Favourite Miss

: Lalaine Bennett (Philippines Universe 1963 - From our Town Bayombong)
Rachel Smith(Miss USA 2007)
Angela Martini (Miss Albania Universe 2010)



Registration date :

2008-11-17






24-year-old Liza Gundowy was crowned Miss World Mauritius 2022 at the glittering finale held on 26th February. Liza was also the Head to Head Challenge winner and recipient of the People's Choice Award.
Liza has a Master's degree in African Studies from the University of Oxford, as well as a Bachelor's Degree in Modern Languages with International Relations from University College London. She currently works as a Senior Education Consultant, helping students access tertiary education at the University of Oxford and University of Cambridge.
For her Beauty with a Purpose project Liza plans to use her experi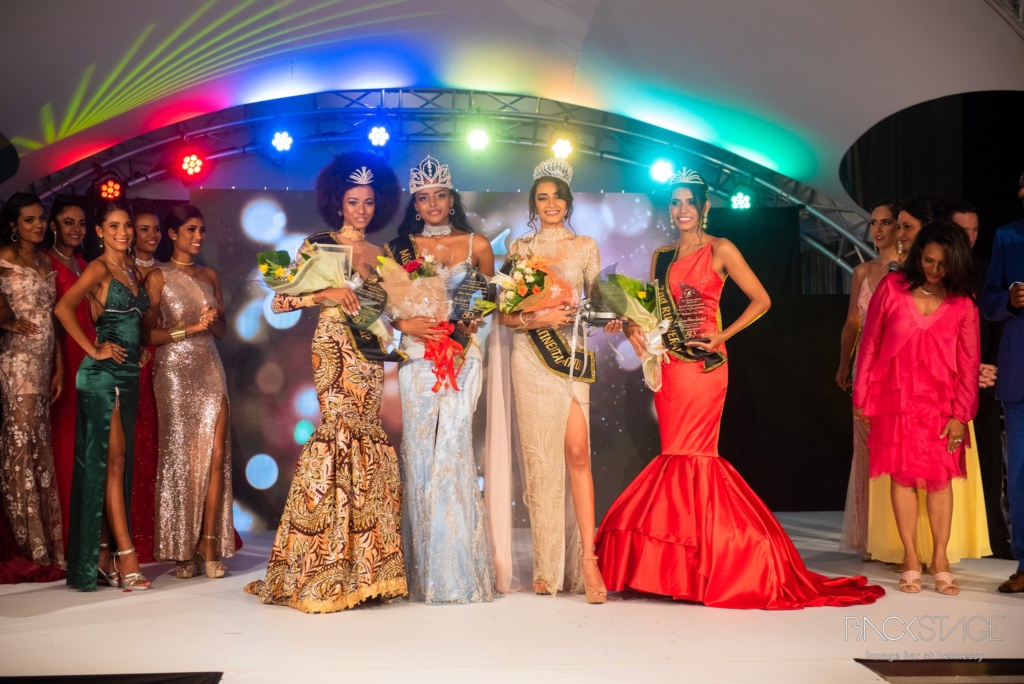 ences and platform to improve access to quality education for disadvantaged children and teens.
Liza said: "It is with immense pride that I announce that I am Miss Mauritius 2021-2022 and Miss World Mauritius 2022."
"I pledge to use my platform to have a positive impact, I pledge to be an exemplary role model for the youth of our country, I pledge to fly our flag high and represent our country beautifully at the international level."
Liza will represent Mauritius at the 71st Miss World Final, where reigning Miss World, Karolina Bielawska will crown her successor.

bonner

FORUM ADMINISTRATOR





Number of posts

: 112609


Age

: 34


Location

: Makati City, Philippines


Favourite Pageant

: Miss Universe
Bb Pilipinas


Favourite Miss

: Lalaine Bennett (Philippines Universe 1963 - From our Town Bayombong)
Rachel Smith(Miss USA 2007)
Angela Martini (Miss Albania Universe 2010)



Registration date :

2008-11-17






---
Permissions in this forum:
You
cannot
reply to topics in this forum