_________________

Wojtek

FORUM ADMINISTRATOR





Number of posts

: 29497


Age

: 32


Location

: Poland


Favourite Pageant

: None


Favourite Miss

: Aneta Kreglicka, Alyssa Campanella


Registration date :

2010-06-24






27-year old beauty from Oslo, Julie Marie Tolledsen is the newly crowned Miss Norway 2023.

The finale and coronation gala was held  at DOGA: Design and architecture, Oslo last August 5th. Tolledsen will be the official delegate of her country at the 72nd Miss Universe in El Salvador this coming November.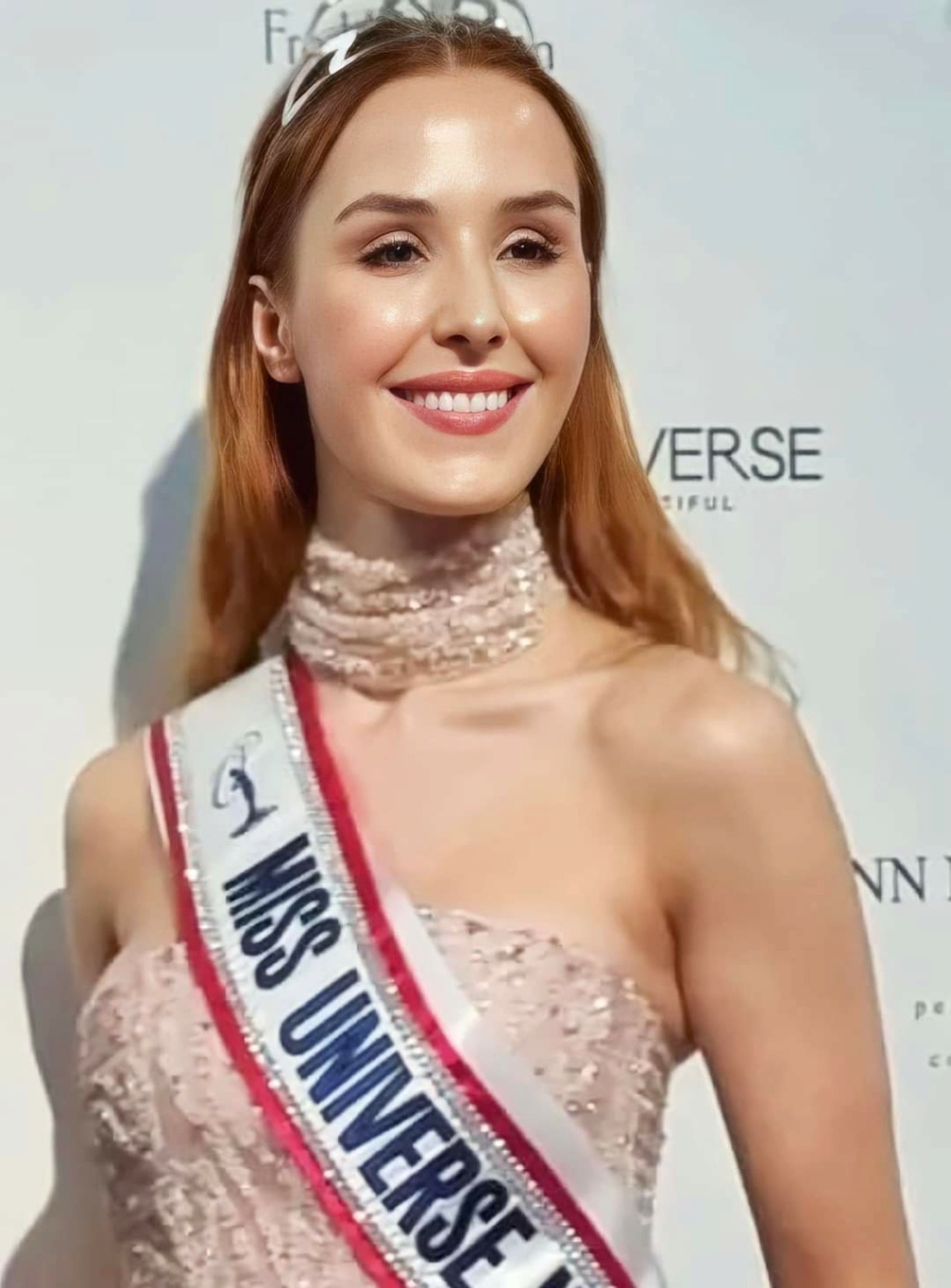 bonner

FORUM ADMINISTRATOR





Number of posts

: 112777


Age

: 34


Location

: Makati City, Philippines


Favourite Pageant

: Miss Universe
Bb Pilipinas


Favourite Miss

: Lalaine Bennett (Philippines Universe 1963 - From our Town Bayombong)
Rachel Smith(Miss USA 2007)
Angela Martini (Miss Albania Universe 2010)



Registration date :

2008-11-17






No more Mona Grudt vibes in Norway?



bonner

FORUM ADMINISTRATOR





Number of posts

: 112777


Age

: 34


Location

: Makati City, Philippines


Favourite Pageant

: Miss Universe
Bb Pilipinas


Favourite Miss

: Lalaine Bennett (Philippines Universe 1963 - From our Town Bayombong)
Rachel Smith(Miss USA 2007)
Angela Martini (Miss Albania Universe 2010)



Registration date :

2008-11-17







bonner

FORUM ADMINISTRATOR





Number of posts

: 112777


Age

: 34


Location

: Makati City, Philippines


Favourite Pageant

: Miss Universe
Bb Pilipinas


Favourite Miss

: Lalaine Bennett (Philippines Universe 1963 - From our Town Bayombong)
Rachel Smith(Miss USA 2007)
Angela Martini (Miss Albania Universe 2010)



Registration date :

2008-11-17







bonner

FORUM ADMINISTRATOR





Number of posts

: 112777


Age

: 34


Location

: Makati City, Philippines


Favourite Pageant

: Miss Universe
Bb Pilipinas


Favourite Miss

: Lalaine Bennett (Philippines Universe 1963 - From our Town Bayombong)
Rachel Smith(Miss USA 2007)
Angela Martini (Miss Albania Universe 2010)



Registration date :

2008-11-17







bonner

FORUM ADMINISTRATOR





Number of posts

: 112777


Age

: 34


Location

: Makati City, Philippines


Favourite Pageant

: Miss Universe
Bb Pilipinas


Favourite Miss

: Lalaine Bennett (Philippines Universe 1963 - From our Town Bayombong)
Rachel Smith(Miss USA 2007)
Angela Martini (Miss Albania Universe 2010)



Registration date :

2008-11-17







bonner

FORUM ADMINISTRATOR





Number of posts

: 112777


Age

: 34


Location

: Makati City, Philippines


Favourite Pageant

: Miss Universe
Bb Pilipinas


Favourite Miss

: Lalaine Bennett (Philippines Universe 1963 - From our Town Bayombong)
Rachel Smith(Miss USA 2007)
Angela Martini (Miss Albania Universe 2010)



Registration date :

2008-11-17







bonner

FORUM ADMINISTRATOR





Number of posts

: 112777


Age

: 34


Location

: Makati City, Philippines


Favourite Pageant

: Miss Universe
Bb Pilipinas


Favourite Miss

: Lalaine Bennett (Philippines Universe 1963 - From our Town Bayombong)
Rachel Smith(Miss USA 2007)
Angela Martini (Miss Albania Universe 2010)



Registration date :

2008-11-17







bonner

FORUM ADMINISTRATOR





Number of posts

: 112777


Age

: 34


Location

: Makati City, Philippines


Favourite Pageant

: Miss Universe
Bb Pilipinas


Favourite Miss

: Lalaine Bennett (Philippines Universe 1963 - From our Town Bayombong)
Rachel Smith(Miss USA 2007)
Angela Martini (Miss Albania Universe 2010)



Registration date :

2008-11-17






Similar topics
---
Permissions in this forum:
You
cannot
reply to topics in this forum