Bb Pilipinas Universe 1987
(Miss U87 Top 10 Semifinalist)


Geraldine Edith "Pebbles" Villarruz Asis is a former Filipina actress, model and popularly known as the Binibining Pilipinas and Miss Universe semi-finalist in 1987.


Pebbles belongs to a well-off family. She is a daughter of Johnny Asis and Divina Villarruz. She graduated from St. Mary's Academy of Capiz, an institution run by Catholic nuns in Roxas City.


Before the local pageant, Pebbles was screened by Stella Márquez and the BB Pilipinas Charities, Inc. at the historic Manila Hotel where she passed and became the official candidate. She won Best in Evening Gown, Miss Sunsilk and BB Pilipinas Universe 1987.


Geraldine Asis donned a Louie Mamengo creation during the finals of Miss Universe 1987 pageant. She earned 8.915 here and ranked 4th, beating top favorites Miss Puerto Rico Laurie Simpson and Miss Venezuela Inés María Calero in the evening gown competition.[citation needed] Her very Oriental gown blended well on the stage setting although many argued that her fresh getup during the preliminaries was sophisticated enough to put her in the highest position possible. During the Preliminaries, Pebbles landed at 5th place with 8.132%.


It was a long 7th years after the Philippines landed as finalist in 1994. After the pageant, Pebbles appeared in "Espadang Patpat" with famous comedian Dolphy. Pebbles had some modelling contracts in Singapore, Hong Kong, Manila and USA.
Last edited by bonner on Fri Apr 06, 2018 8:23 am; edited 2 times in total

bonner

FORUM ADMINISTRATOR





Number of posts

: 73443


Age

: 30


Location

: Makati City, Philippines


Favourite Pageant

: Miss Universe
Bb Pilipinas


Favourite Miss

: Lalaine Bennett (Philippines Universe 1963 - From our Town Bayombong)
Rachel Smith(Miss USA 2007)
Angela Martini (Miss Albania Universe 2010)



Registration date :

2008-11-17






Last edited by bonner on Fri Apr 06, 2018 8:23 am; edited 1 time in total

bonner

FORUM ADMINISTRATOR





Number of posts

: 73443


Age

: 30


Location

: Makati City, Philippines


Favourite Pageant

: Miss Universe
Bb Pilipinas


Favourite Miss

: Lalaine Bennett (Philippines Universe 1963 - From our Town Bayombong)
Rachel Smith(Miss USA 2007)
Angela Martini (Miss Albania Universe 2010)



Registration date :

2008-11-17






Last edited by bonner on Fri Apr 06, 2018 8:24 am; edited 1 time in total

bonner

FORUM ADMINISTRATOR





Number of posts

: 73443


Age

: 30


Location

: Makati City, Philippines


Favourite Pageant

: Miss Universe
Bb Pilipinas


Favourite Miss

: Lalaine Bennett (Philippines Universe 1963 - From our Town Bayombong)
Rachel Smith(Miss USA 2007)
Angela Martini (Miss Albania Universe 2010)



Registration date :

2008-11-17






Last edited by bonner on Fri Apr 06, 2018 8:24 am; edited 1 time in total

bonner

FORUM ADMINISTRATOR





Number of posts

: 73443


Age

: 30


Location

: Makati City, Philippines


Favourite Pageant

: Miss Universe
Bb Pilipinas


Favourite Miss

: Lalaine Bennett (Philippines Universe 1963 - From our Town Bayombong)
Rachel Smith(Miss USA 2007)
Angela Martini (Miss Albania Universe 2010)



Registration date :

2008-11-17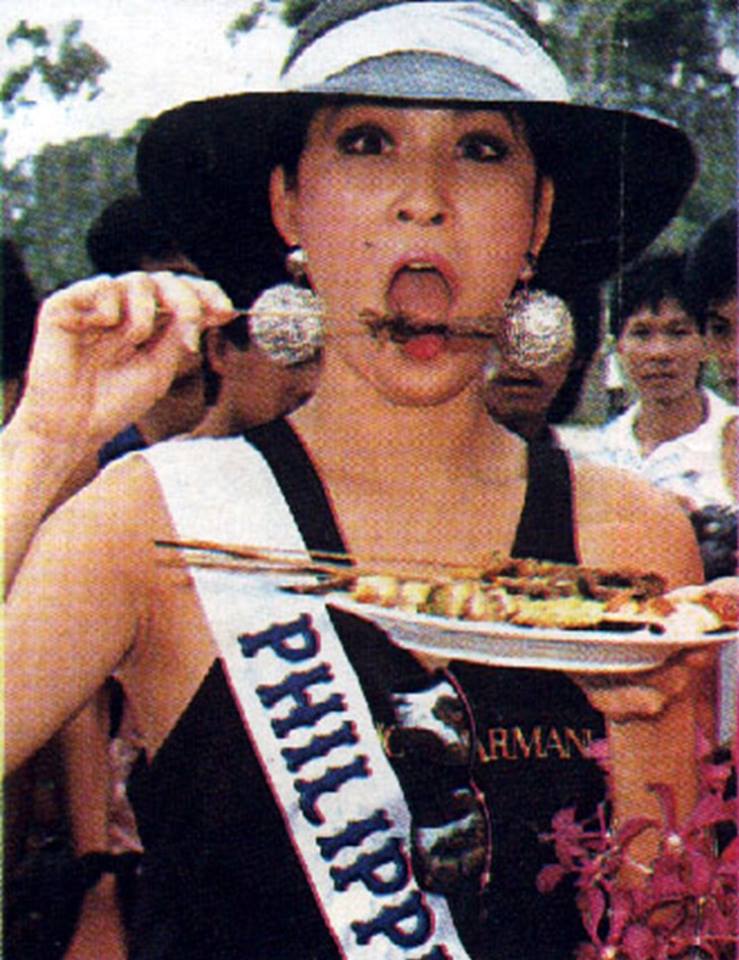 Last edited by bonner on Fri Apr 06, 2018 8:25 am; edited 1 time in total

bonner

FORUM ADMINISTRATOR





Number of posts

: 73443


Age

: 30


Location

: Makati City, Philippines


Favourite Pageant

: Miss Universe
Bb Pilipinas


Favourite Miss

: Lalaine Bennett (Philippines Universe 1963 - From our Town Bayombong)
Rachel Smith(Miss USA 2007)
Angela Martini (Miss Albania Universe 2010)



Registration date :

2008-11-17







bonner

FORUM ADMINISTRATOR





Number of posts

: 73443


Age

: 30


Location

: Makati City, Philippines


Favourite Pageant

: Miss Universe
Bb Pilipinas


Favourite Miss

: Lalaine Bennett (Philippines Universe 1963 - From our Town Bayombong)
Rachel Smith(Miss USA 2007)
Angela Martini (Miss Albania Universe 2010)



Registration date :

2008-11-17







bonner

FORUM ADMINISTRATOR





Number of posts

: 73443


Age

: 30


Location

: Makati City, Philippines


Favourite Pageant

: Miss Universe
Bb Pilipinas


Favourite Miss

: Lalaine Bennett (Philippines Universe 1963 - From our Town Bayombong)
Rachel Smith(Miss USA 2007)
Angela Martini (Miss Albania Universe 2010)



Registration date :

2008-11-17







bonner

FORUM ADMINISTRATOR





Number of posts

: 73443


Age

: 30


Location

: Makati City, Philippines


Favourite Pageant

: Miss Universe
Bb Pilipinas


Favourite Miss

: Lalaine Bennett (Philippines Universe 1963 - From our Town Bayombong)
Rachel Smith(Miss USA 2007)
Angela Martini (Miss Albania Universe 2010)



Registration date :

2008-11-17







bonner

FORUM ADMINISTRATOR





Number of posts

: 73443


Age

: 30


Location

: Makati City, Philippines


Favourite Pageant

: Miss Universe
Bb Pilipinas


Favourite Miss

: Lalaine Bennett (Philippines Universe 1963 - From our Town Bayombong)
Rachel Smith(Miss USA 2007)
Angela Martini (Miss Albania Universe 2010)



Registration date :

2008-11-17







bonner

FORUM ADMINISTRATOR





Number of posts

: 73443


Age

: 30


Location

: Makati City, Philippines


Favourite Pageant

: Miss Universe
Bb Pilipinas


Favourite Miss

: Lalaine Bennett (Philippines Universe 1963 - From our Town Bayombong)
Rachel Smith(Miss USA 2007)
Angela Martini (Miss Albania Universe 2010)



Registration date :

2008-11-17







bonner

FORUM ADMINISTRATOR





Number of posts

: 73443


Age

: 30


Location

: Makati City, Philippines


Favourite Pageant

: Miss Universe
Bb Pilipinas


Favourite Miss

: Lalaine Bennett (Philippines Universe 1963 - From our Town Bayombong)
Rachel Smith(Miss USA 2007)
Angela Martini (Miss Albania Universe 2010)



Registration date :

2008-11-17






---
Permissions in this forum:
You
cannot
reply to topics in this forum