According to a recent study conducted by the International Society of Aesthetic Plastic Surgeons, this is a list with the most popular countries for plastic surgeries either non-surgical procedures or surgical procedures.

1: United States
Total Non-Surgical Procedures: 2,011,100
Top Non-Surgical Procedure: Botulinum Toxin Type A
Total Surgical Procedures: 1,094,146
Top Surgical Procedure: Breast augmentation

2: Brazil
Total Non-Surgical Procedures: 542,090
Top Non-Surgical Procedure: Botulinum Toxin Type A
Total Surgical Procedures: 905,124
Top Surgical Procedure: Lipoplasty

3: China
Total Non-Surgical Procedures: 635,720
Top Non-Surgical Procedure: Botulinum Toxin Type A
Total Surgical Procedures: 415,140
Top Surgical Procedure: Lipoplasty

4: Japan
Total Non-Surgical Procedures: 579,878
Top Non-Surgical Procedure: Botulinum Toxin Type A
Total Surgical Procedures: 372,773
Top Surgical Procedure: Lipoplasty

5: Mexico
Total Non-Surgical Procedures: 494,731
Top Non-Surgical Procedure: Botulinum Toxin Type A
Total Surgical Procedures: 299,835
Top Surgical Procedure: Breast augmentation

6: Italy
Total Non-Surgical Procedures: 388,440
Top Non-Surgical Procedure: Botulinum Toxin Type A
Total Surgical Procedures: 316,470
Top Surgical Procedure: Breast augmentation

7: South Korea
Total Non-Surgical Procedures: 391,588
Top Non-Surgical Procedure: Botulinum Toxin Type A
Total Surgical Procedures: 258,350
Top Surgical Procedure: Lipoplasty

8: India
Total Non-Surgical Procedures: 274,792
Top Non-Surgical Procedure: Botulinum Toxin Type A
Total Surgical Procedures: 191,439
Top Surgical Procedure: Lipoplasty

9: France
Total Non-Surgical Procedures: 248,247
Top Non-Surgical Procedure: Botulinum Toxin Type A
Total Surgical Procedures: 207,049
Top Surgical Procedure: Breast augmentation

10: Germany
Total Non-Surgical Procedures: 228,255
Top Non-Surgical Procedure: Botulinum Toxin Type A
Total Surgical Procedures: 187,193
Top Surgical Procedure: Breast augmentation

.


http://forum.facmedicine.com/threads/countries-with-the-most-plastic-surgeries.17343/
http://www.isaps.org/en/
_________________

dakkudaddy

PRIME MINISTER





Number of posts

: 4664


Age

: 33


Location

: india


Favourite Pageant

: Femina Miss India & Miss W


Favourite Miss

: Lara Dutta, Amelia Vega, Amrita Patki, Suzane Sablok,Nafisa Joseph (R.I.P)


Registration date :

2011-12-18






I'm surprised Venezuela or Argentina isn't on here  

colombianchilean

PRIME MINISTER





Number of posts

: 1281


Age

: 33


Location

: Las Vegas


Favourite Pageant

: MU, MW & Señorita Colombia


Favourite Miss

: Paulina Vega, Taliana Vargas, Stefania Fernandez & Ximena Navarrete


Registration date :

2013-01-12






Oh Please!!!!!!!!!!!!!!!!!!!!!!!!!
I bet that the one who created this "LIST" must be from Venezuela.
This country should be #1 on this list.  
 

Miss Universe 2008- Dayana Mendoza (Nose Job, dental job)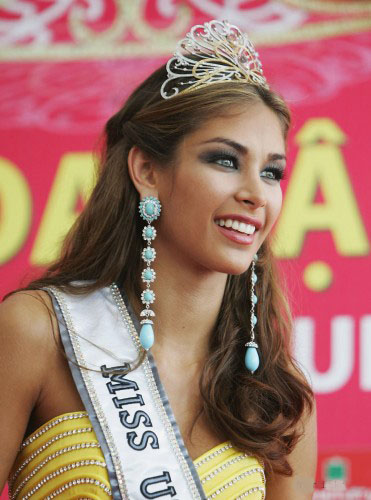 Miss Venezuela 2012- Irene Esser (Nose Job, mouth, dental job, etc.)
We must bow down with this EXCELLENT JOB, 2 different women.  
 
Miss International 2010- Elizabeth Mosquera (The Whole Package)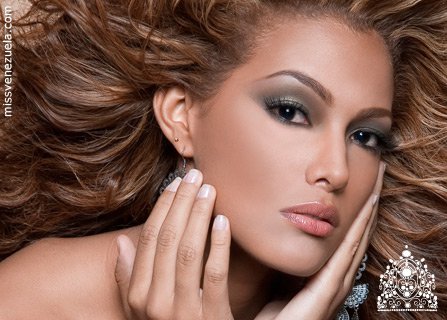 _________________
Puerto Rico is still the only country with the 7 international's crowns.

reyna_USA

GLOBAL MODERATOR





Number of posts

: 6744


Age

: 50


Location

: PUERTO RICO


Favourite Pageant

: MISS GRAND INTERNATIONAL


Favourite Miss

: Christiane Martel, Dayanara Torres, Shandi Finnessey, Natalie Glebova, Zhang Zilin & Ada De La Cruz



Registration date :

2010-08-09







bonner

FORUM ADMINISTRATOR





Number of posts

: 110358


Age

: 33


Location

: Makati City, Philippines


Favourite Pageant

: Miss Universe
Bb Pilipinas


Favourite Miss

: Lalaine Bennett (Philippines Universe 1963 - From our Town Bayombong)
Rachel Smith(Miss USA 2007)
Angela Martini (Miss Albania Universe 2010)



Registration date :

2008-11-17






I am surprised that India is at NO 8 no Venezuela & other Latin Countries in top 10 is a joke
_________________

dakkudaddy

PRIME MINISTER





Number of posts

: 4664


Age

: 33


Location

: india


Favourite Pageant

: Femina Miss India & Miss W


Favourite Miss

: Lara Dutta, Amelia Vega, Amrita Patki, Suzane Sablok,Nafisa Joseph (R.I.P)


Registration date :

2011-12-18






---
Permissions in this forum:
You
cannot
reply to topics in this forum